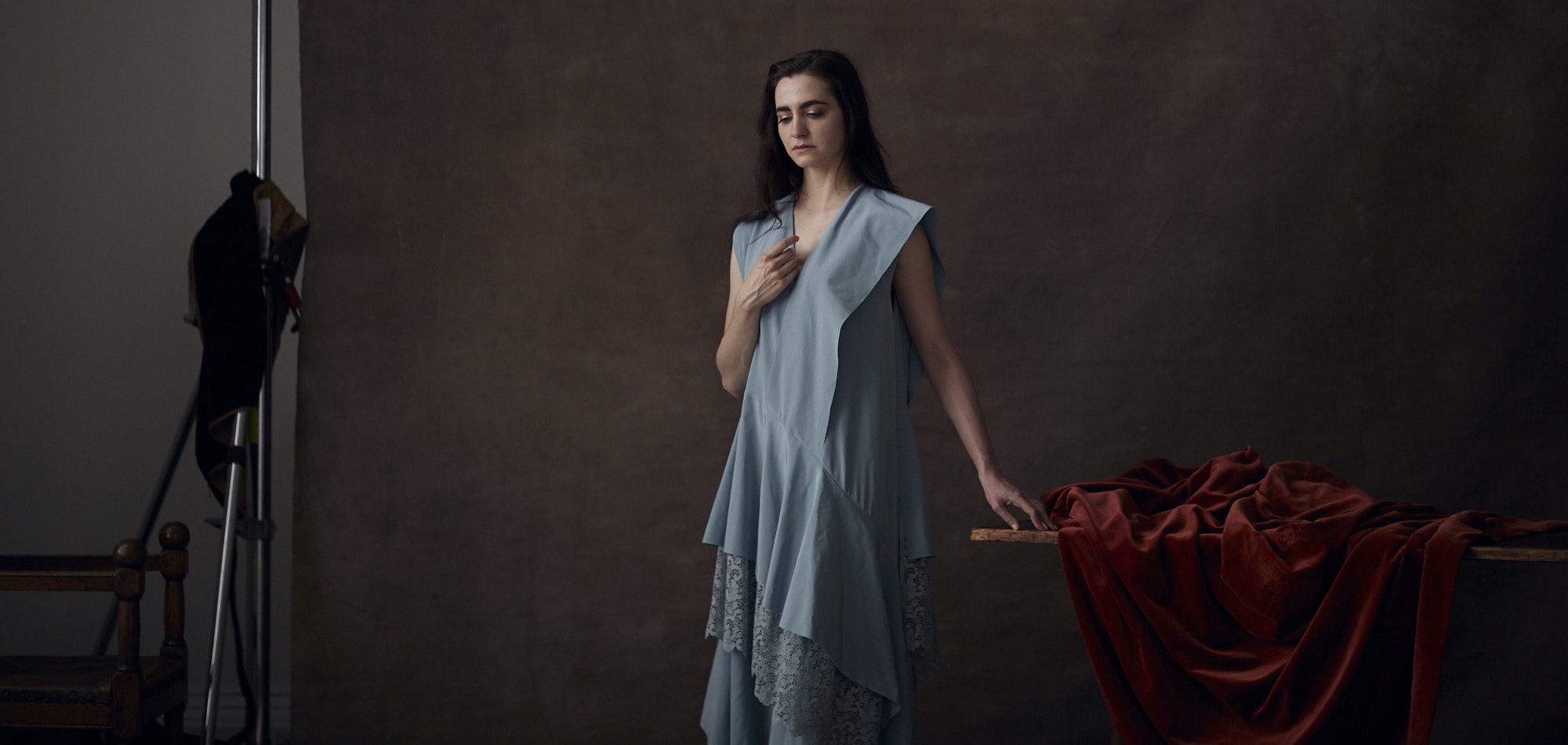 © David Eustace, 2020
ABOUT
Iness Rychlik is a Polish-born artist, greatly inspired by nature and historical drama. Despite her severe myopia, she has been dedicated to visual storytelling since her early teens.
Iness graduated with First Class Honours in Film from Screen Academy Scotland. Set in Victorian London, her final-year film 'The Dark Box' follows an unhappily married woman, who pursues photography to escape from her oppressive relationship. Iness received a Golden Tadpole nomination at Camerimage for her cinematographic work, which led her to direct two mini-documentaries about art for the BBC Scotland.
Rychlik is recognised for her dark self-portraits, which are exhibited and awarded all around the world. Since she suffers from a chronic skin condition, Iness often uses her own body as a canvas to explore the difficult themes of pain, solitude and violence. Her conceptual photographs provoke the viewer's imagination, rather than satisfy it.

SELECTED EXHIBITIONS

2021 | 'Intymność', Festiwal Otwarte Mieszkania – Krakow, Poland (SOLO)
2021 | 'Melancholia', FotoNostrum Gallery – Barcelona, Spain (Showing until 16th October)
2021 | The British Journal of Photography, International Photography Award (Single Image Show), Seen Fifteen Gallery – London, UK
2021 | Centre of Contemporary Art 'Znaki Czasu' – Toruń, Poland

2020 | 'What I've Seen So Far', Dorothy Circus Gallery – London, UK & Rome, Italy

SELECTED AWARDS
2021 | Beautiful Bizarre Art Prize, INPRNT Photography Award – Finalist
2020 | The British Journal of Photography, International Photography Award – Single Image Winner

2020 | Chromatic Awards, Nude – Winner

2020 | 14th Julia Margaret Cameron Award, Fine Art – Winner

2016 | Camerimage – The Golden Tadpole Nomination ('The Dark Box')

Awards & Nominations: Complete List →

SELECTED PRESS

2021 | K MAG – 'Rozmawiamy z artystką Iness Rychlik. Szukam piękna we własnych lękach i słabościach' (PL)
2021 | SuperRare – 'Provoking the imagination through self-portraiture: An interview with Iness Rychlik'

2021 | Sotheby's Institute of Art, Made In Bed Magazine – 'Sophie Wratzfeld in Conversation with Photographer, Iness Rychlik'
2021 | Beautiful Bizarre Magazine – 'Iness Rychlik: Secrets Told from a Lens' (Print)
2020 | Fabrik Hero – 'Dark Feminism'

2020 | Artysta i Sztuka – 'Iness Rychlik: Intymne Granice Bólu', Issue 32 (PL) (Print)
2020 | Cultura Inquieta – 'Conceptuales y sugerentes, así son las maravillosas fotografías de Iness Rychlik' (ES)